Follow the Swiss Pastry News
7 Mar 2019 | Swiss Pastry Cream available in Valais as of March 12th

As part of the Migros Valais assortment, the vanilla and lemon flavors can be found on the shelves of
5 MMM-supermarkets as of March 12th : Conthey, Brig-Glis, Monthey, Sion and Martigny. Points of sale, see list
here.
18 Jan 2019 | Migros introduces Swiss Pastry Cream into their assortment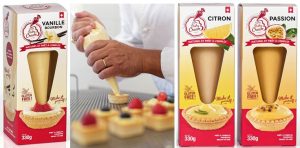 Enjoy quick and delicious creations! Practical, hygienic and natural. As of January 22, 2019, you will find vanilla, lemon and passion fruit flavors in Migros Geneva, Nyon and Gland, bakery department. Points of sale, see list
here.
15 Dez 2018 | Swiss Pastry Cream Christmas contest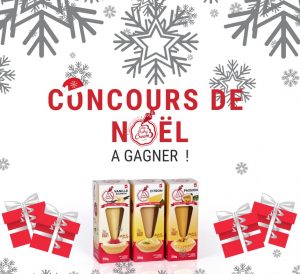 Win a full batch of pastry creams (vanilla, lemon and passion fruit)! ⠀
To participate nothing more simple, Facebook: you just like the page Swiss Pastry Cream, share the post and identify a friend in comments! Instagram: just subscribe to the page and tag a friend in comments! ⠀
The draw will take place on
December 26th!
3 Sep 2018 | Swiss Pastry Cream soon in Coop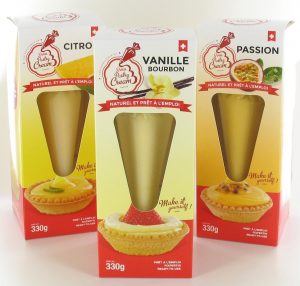 Swiss Pastry Cream is pleased to launch 3 sweet flavors in special packaging for the retail trade.
In December 2018, vanilla, lemon and passion flavors in 330 g packages will be available in 49 Coop branches in French-speaking Switzerland. Ideal for easy preparation of your 100% natural Christmas desserts!
25 May 2018 | Optimized food hygiene with Swiss Pastry Cream
Needless to say, always make sure you follow the hygiene instructions, whether you work in restaurants or at home.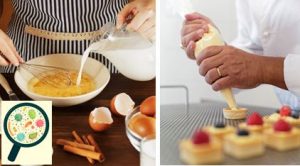 This is especially true for sensitive products such as butter, cream or eggs that represent significant
food risks in the event of cold chain breakage or neglected hygiene.The packaging of Swiss Pastry Cream optimizes food hygiene as the user is not in direct contact with the food ingredient and the packaging can be quickly closed with a clip and returned to the refrigerator. And this, without any preservatives or additives, as all Swiss Pastry Cream products are 100% natural!
17 Apr 2018 | The ideal Café Gourmand partner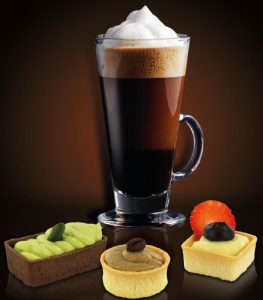 How to make a tasty and nice looking
"Café Gourmand" in a short time?
The natural and ready-to-use
Swiss Pastry Cream preparations
allow you to make delicious tartlets,
verrines or other sweet gourmet preparations with flavors that
will delight the taste buds.
See sweet creams assortment.
28 Feb 2018 | Launch of 2 new flavors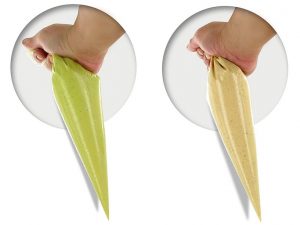 The recently launched flavors, pistachio and salmon, complete an already diversified
Swiss Pastry Cream range! With the introduction of these 2 new flavors, the assortment offers a broad selection of natural and ready-to-use creams for all kinds of preparations such as café gourmand, dessert, fingerfood, appetizer and many more delicious creations. See product pages for sweet creams and savory creams.
23 Jan 2018 | SIRHA 2018 - 3 days of discoveries!
From Sunday 21 to Tuesday 23 January, the Swiss Pastry Cream team members had the pleasure of welcoming many people to their booth. These 3 days of discoveries, through demonstrations and tastings, have sparked a keen interest among our visitors!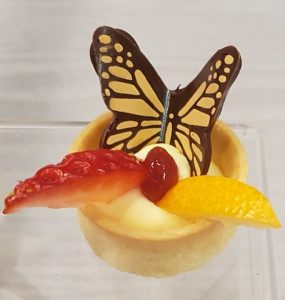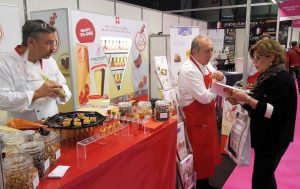 17 Jan 2018 | Launch of 3 new creams at SIRHA
Swiss Pastry Cream is pleased to announce the launch of 3 new flavors:
Passion Fruit, "Old-fashioned" hazelnut, «Traditional» Walnut
These new creams will be presented at the SIRHA Geneva and visitors will have the opportunity to discover and taste these delicious recipes during the 3 days of the fair.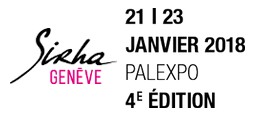 30 Nov 2017 | Swiss Pastry Cream - SIRHA Genève 2018
28 Nov 2017 | The Swiss Pastry Cream assortment available at Bonfrais Bongel
The company Bonfrais & Bongel (Frigemo Group) introduces the Swiss Pastry Cream products into their assortment as of 1st of December 2017. The lemon cream and avocado cream will be highlighted throughout the month of December. Catalog: assortment 2018 (Swiss Pastry Cream, pages 56-57)
here (French).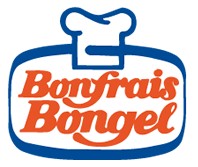 22 Nov 2017 | Show time with COOH at IGEHO 2017
COOH creates the event with the Swiss Pastry Bourbon vanilla cream!
Competition of the most beautiful cream puffs made during the IGEHO fair:
See the results
here!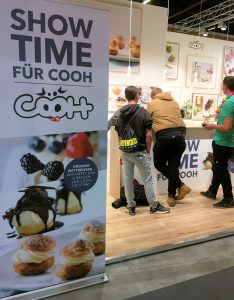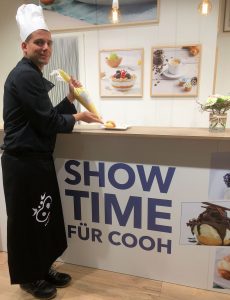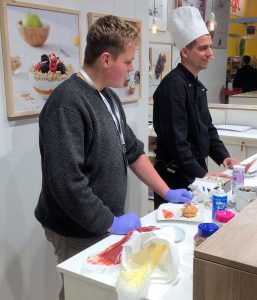 9 Nov 2017 | Launch of the ExtraCream™ jam range
Nov 1st 2017 | The vanilla Swiss Pastry Cream produced under the brand COOH
Swiss Pastry Cream announces a recent collaboration agreement for the production of its vanilla pastry cream and four fruit coulis under the brand name COOH of the Elsa-Mifroma group. The distribution is ensured by the Saviva group, link and contact here (French).


Oct 12th 2017 | Participation in Anuga 2017 - very positive!
Swiss Pastry Cream Anuga 2017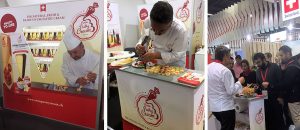 Many contacts in Europe, Asia, North America and elsewhere have been established and thousands of people have been able to benefit from the "Swiss Pastry Cream" tasting sessions at the Swiss Pavilion in Anuga 2017! A very positive assessment!
Oct 4th 2017 | A new Swiss Pastry Cream savory flavor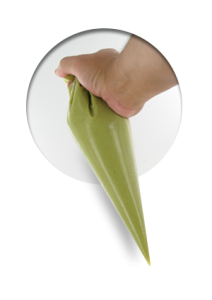 Swiss Pastry Cream is unveiling its recent delicious cream with avocado. This smooth and nicely spicy cream will add some flavor to your sandwiches, bagels or wraps.
Oct 04th 2017 | ANUGA

LFB Group announces its participation in the Anuga Fair which takes place from the 7th to 11th of October in Cologne in Germany.
Oct 3rd 2017 | Swiss Pastry Cream web site launched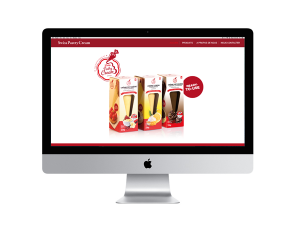 We are happy and proud to unveil our new responsive website.